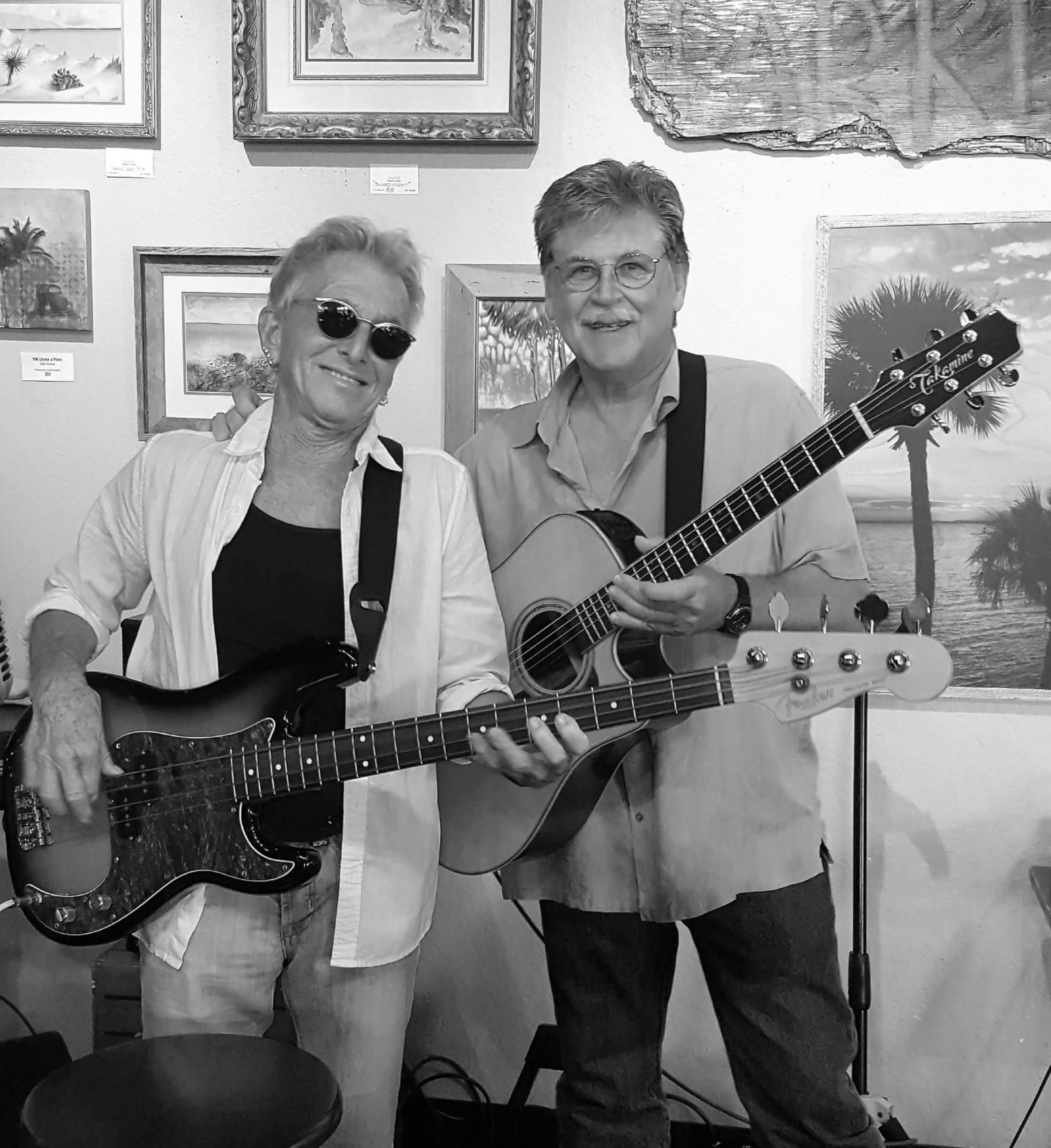 Local Cocoa Beach Musicians playing a special blend of Music- Americana as a duo since 2015. Their music is easy listening classic, "American Country Folk Blues."
Michael "Bo" Boukedes on: lead vocals, acoustic & electric guitars, twelve strings, nylon, & harmonicas!
Kenny Cohen on: Lead vocals, fender electric bass, saxophone, & flute!
Come out and enjoy these veteran local musicians.